What is Virtual Trading?
Virtual trading or paper trading is alike to actual trading where you can buy and sell stocks. But, there will be no involvement of the real money. The investment of stocks can be done only with virtual money. The trading platforms which provide virtual trading facilities are known as stock simulators.
To start your virtual stock trading experience, you need to register in these stock simulators, you will get virtual money. You can use this money to practice trading.
You can try out various trading strategies in stocks just like the real world stock market as it provides you with real-time stock information. There will be no risk of losing money in virtual money.

How virtual stock trading platforms work
It's very easy to use a stock simulator to do virtual stock trading.
Firstly, you need to open a free account on a simulating platform.
You get instant virtual money in your account.
You can start trading on stocks similarly to real trading.
You can also monitor your portfolio and regularly check your profit/loss.
You can also try different strategies and learn the trading basics.
When you get sufficient confidence and experience- move to real trading.


Best stock simulators to learn virtual trading
Here are the best stock simulators to learn virtual trading (paper trading).
TradingView – Virtual Trading
TradingView is one of the best virtual stock trading website/apps in India. In terms of the facilities, it provides like charts, technical tools and is more. You can sign up to the tradingview application for free and connect to Paper trading to start your virtual trading experience.
To practice live candlestick patterns, charts or technical indicators tool while trading, you should try out Tradingview paper trading.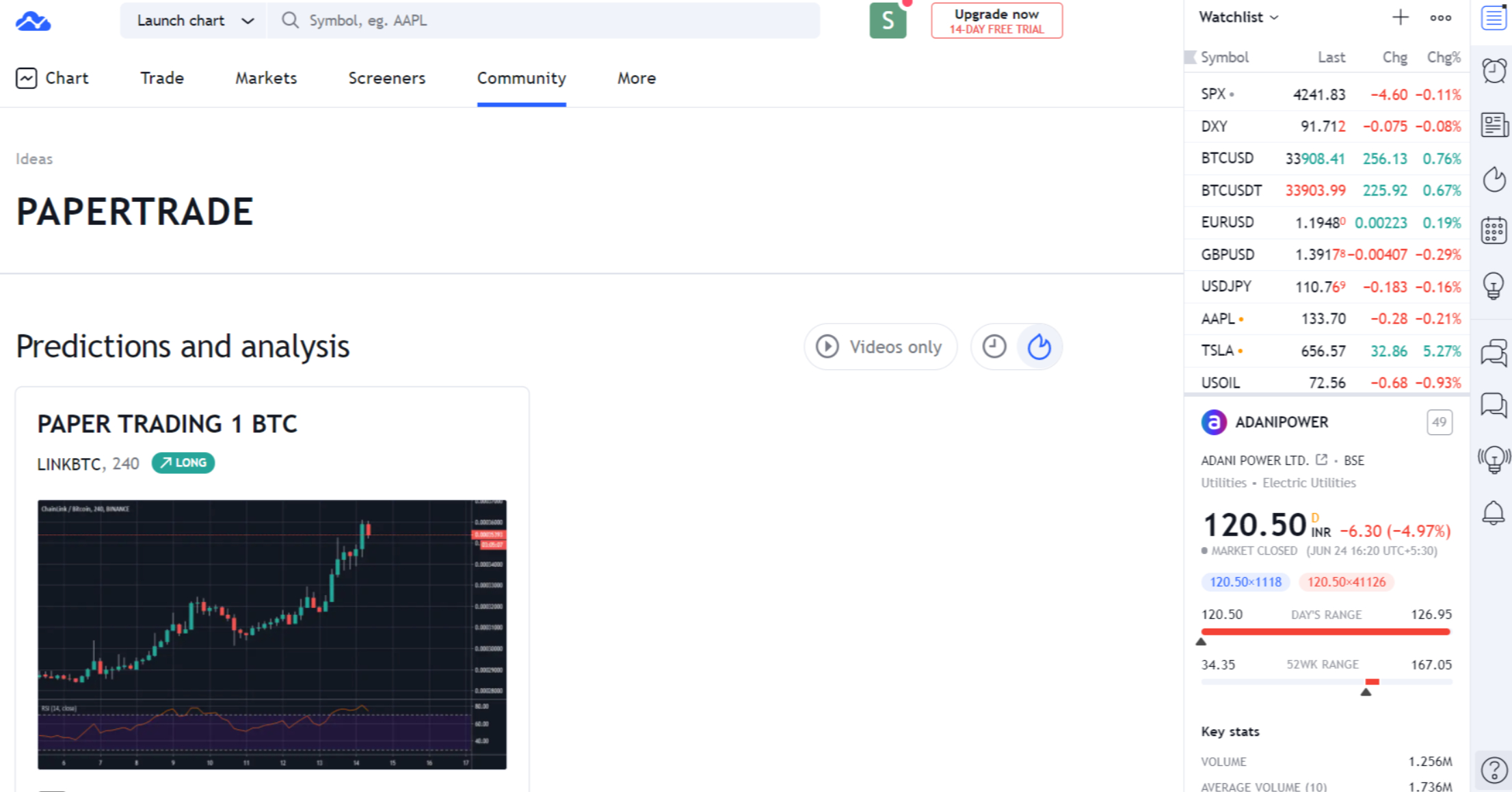 Website link: TradingView – Virtual Trading
Moneybhai – Virtual Trading
Moneybhai is offered by Moneycontrol. It is a free virtual trading platform where you can invest in shares, commodities, mutual funds, or fixed deposits on the platform.
You can also participate with other Indian traders by joining different leagues. You can ask your queries or participate in the ongoing discussion threads using a free forum on this website.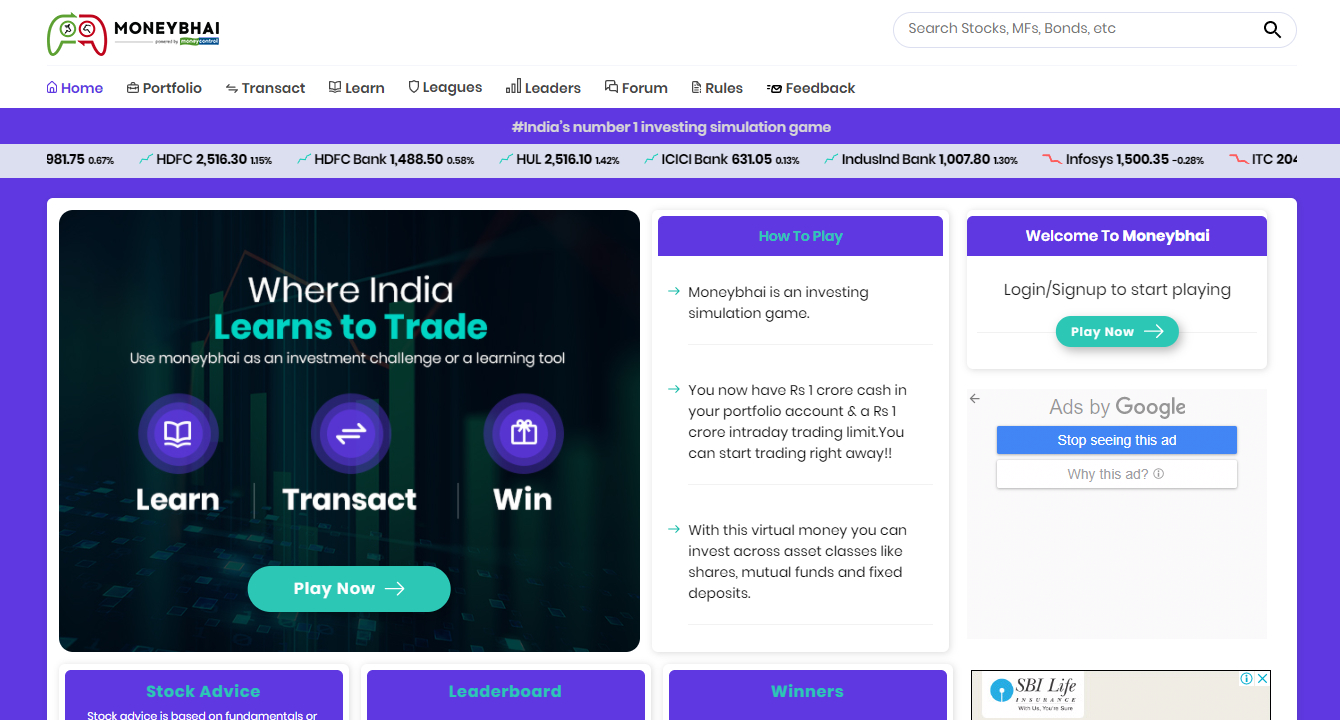 Website link: Moneybhai – Virtual Trading
TrakInvest – Virtual Trading
TrakInvest helps you to learn, develop and improve your investing skills. It gives hand selected market data and news from 10 different exchanges. It also offers beginners' guides and videos, certification courses designed by industry experts and simulations for competing for rewards.
You can also monitor other traders and use the 'Copy Trade' facility to check deeper into their portfolio and replicate their trades. It gives a simple and friendly platform for 'Social' virtual trading for beginners.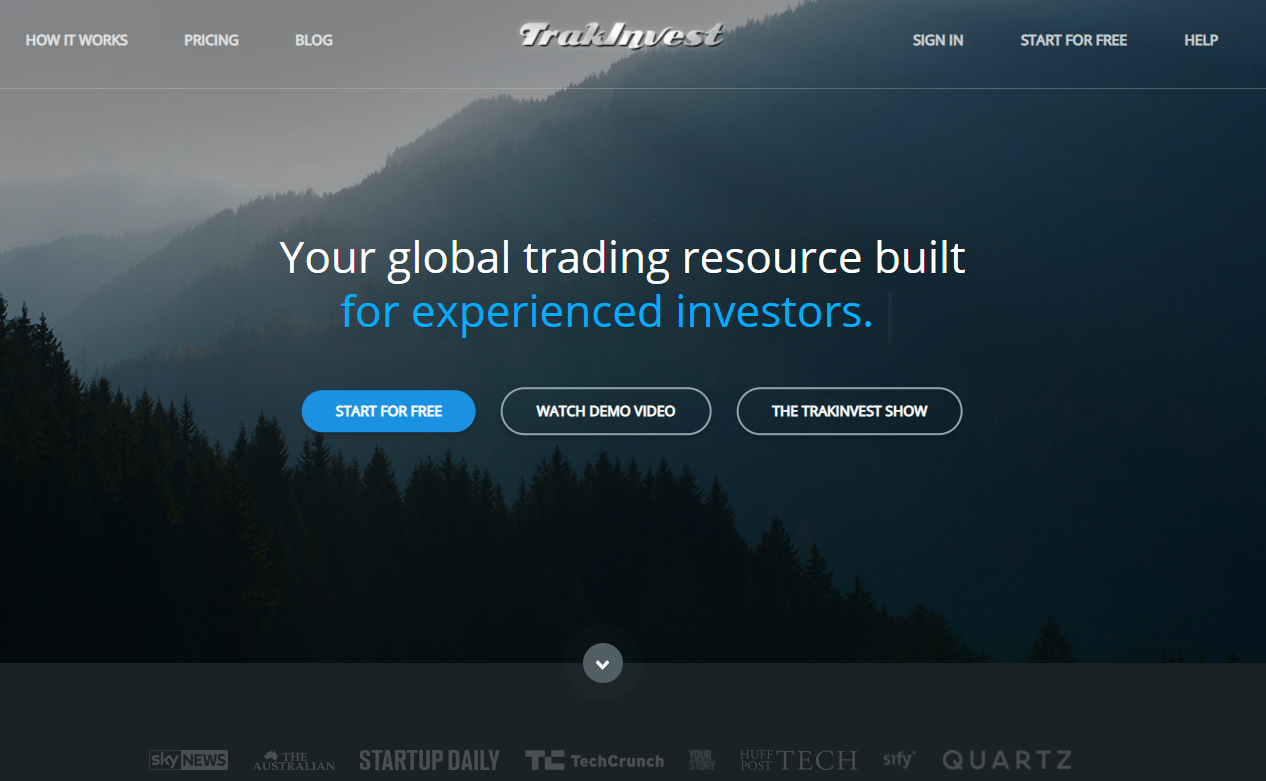 Website link: TrakInvest – Virtual Trading
Pros and cons of using the virtual trading platform
Here are the pros and cons of the virtual trading platform.
Pros of using Virtual trading platforms
You don't need to open a demat account or go through any documentation process.
Real money is not required to start virtual trading.
You get real-time market scenarios to try various strategies.
Risk-free trading experience as there's no real loss here.
Cons of using virtual trading platforms
There's no emotional attachment as real money is not involved.
The scenario in the real market might be a little different from virtual trading.
Conclusion – Virtual Stock Trading
Virtual stock trading in India is the best method to learn the trading market basics. You can try various strategies without any fear of losing your money. It's always advisable to do paper trading (virtual stock trading) before investing/trading in the stock market.
FAQs
Recommended Brokers
No 1 STOCKBROKER IN INDIA
Zerodha
Free equity & mutual fund investments | Flat ₹20 intraday and F&O trades
Rating
★★★★★
APPLY NOW
GET FREE DEMAT ACCOUNT
Upstox
Fix brokerage of Rs. 20 per trade
Rating
★★★★
APPLY NOW
GET FREE DEMAT ACCOUNT
Angel Broking
0 Brokerage on Equity Delivery | Rs 20 per order for Intraday‎ and F&O trades
Rating
★★★★★
APPLY NOW