We offer multiple courses for technical analysis and fundamental analysis to learn stock market online. Our complete courses in stock markets will help you learn wide array of topics like Learn Intraday Trading , Learn Fundamental Analysis, How to select stocks for Swing trading , Learn candlestick charts etc.
Course 1 : Learn Intraday and Swing Trading
This course is meant for beginners who want to learn stock market and start earning money from stock markets doing intraday trading and Swing trading.
Intraday trading is form of trading in which we buy stocks and sell it on the same day. Swing trading is a form of trading where you buy and hold stocks for short period of time, like 5-20 days .We also can sell stock first and then buy at lower price to make profits (by short selling) .
Following contents will be taught in course
What is Technical Analysis
What is Candle stick Charts
What is Candlestick Patterns
What is Chart Patterns
What are technical Indicators
How to use technical indicators to decide buy and sell
What is Price Action
Support and resistance levels
How to find support and resistance of any stock
How to find buy and sell levels.
Intraday Trading strategies
Swing trading strategies
Risk management
Money Management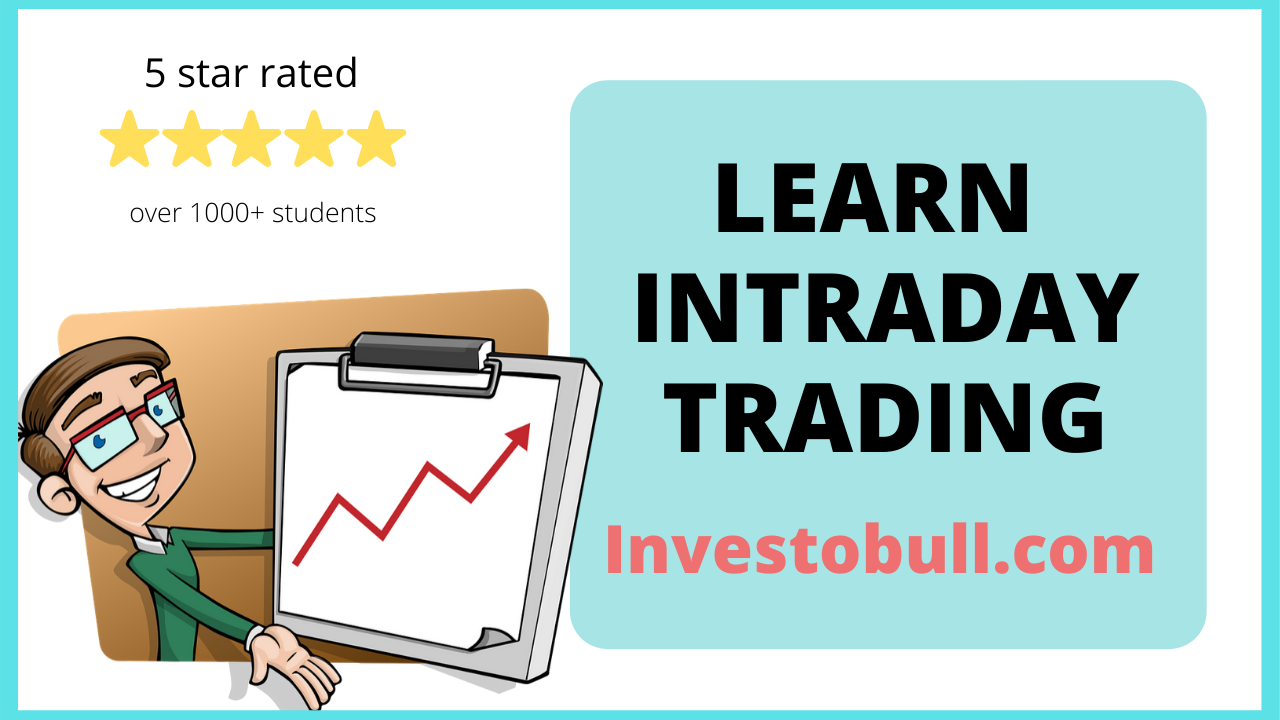 Pick Intraday stocks and be independent trader!
Learn Intraday trading online with our top course which helps you to decide how to select intraday stocks and avoid depending on intraday tips.
In this course , we will teach you many intraday strategies that will help you to find intraday calls today yourself. Intraday training comes along with free access to software that will help you select intraday stocks
Learn Intraday Strategies with Online support – TnC
Learn Intraday trading online with our top course and get support from our team in clearing any doubts you have about online stock trading.
1>This is recorded class , whose recording will be available to "watch online" for 6 months validity. You need to have a windows laptop or android phone to access course.
2>Course language is Hindi (with English slides)
3>Course content and Slides are in English language while audio is in Hindi
4>The course is for beginners to advanced levels and will help you become profitable trader after sufficient practice.
5> The course login credentials should not be shared with anyone else. Multiple IP logins will ban account
6>The fees is Non Refundable.