The piercing line pattern consists of two candlesticks, which implies a potential bullish reversal within the Stock Market. This pattern should not be used in isolation but rather in combination with other supporting technical tools to confirm the piercing pattern.
Piercing Pattern Candlestick
The piercing line pattern is seen as a bullish reversal candlestick pattern found at the bottom of a downtrend. It usually indicates a reversal in trend as bulls enter the stock market and push prices higher.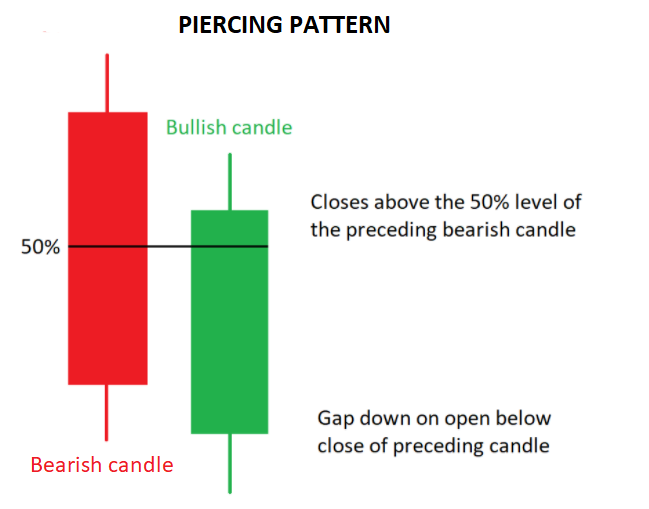 The piercing pattern comprises two candlesticks with the second bullish candlestick opening lower than the previous bearish candle. This is supported by buyers pushing prices up to achieve above 50% of the body of the bearish candle.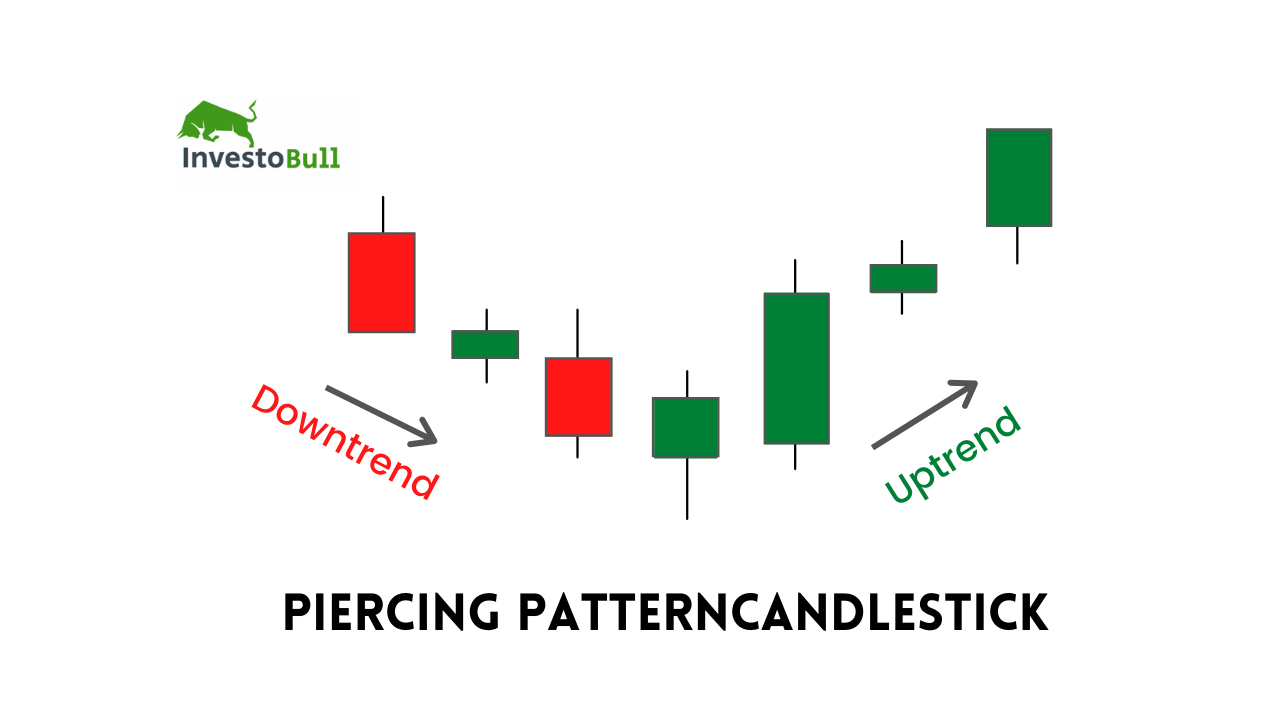 How to use Piercing Pattern
Investors must look at a few points when they trade with the piercing pattern
The trend should be downwards, as the piercing pattern is a bullish reversal pattern.
The length of the candlestick plays an essential role in determining the force with which the reversal will take place.
The gap down between the bearish and bullish candlesticks shows how powerful the trend reversal will be.
The bullish candlestick should achieve more than the midpoint of the previous bearish candlestick.
The bearish & bullish candlestick should have larger bodies.

How to Trade using Piercing Pattern
When a trader recognizes a piercing pattern on a particular stock chart, he should wait until the high of the first candlestick is overcome by the previous bearish candle.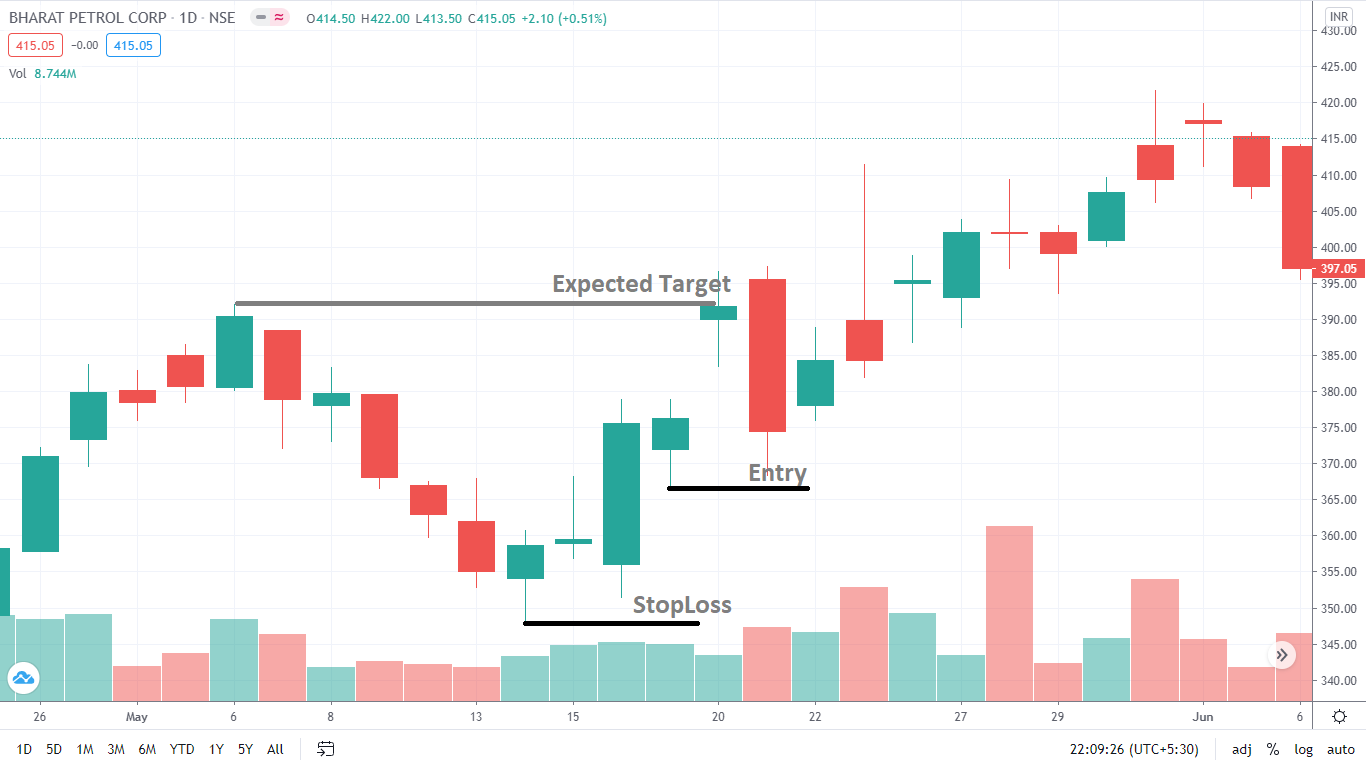 This is an absolute trade setup when you are trading with the piercing pattern. You can enter into the trade in the next candle after the piercing pattern appears. The stop loss should be placed at the low of the previous candle.
A piercing pattern is more suitable for day and swing traders. It is recommended to confirm the signals given by this pattern by using other technical indicators. Now you can also check the piercing pattern using intradayscreener.com


Advantages of Piercing Pattern
Piercing patterns occurs usually within financial markets.
The opportunity for convenient risk-reward ratios.
Piercing patterns are easy to identify for beginner traders.
FAQs
Recommended Brokers
No 1 STOCKBROKER IN INDIA
Zerodha
Free equity & mutual fund investments | Flat ₹20 intraday and F&O trades
Rating
★★★★★
APPLY NOW
GET FREE DEMAT ACCOUNT
Upstox
Fix brokerage of Rs. 20 per trade
Rating
★★★★
APPLY NOW
GET FREE DEMAT ACCOUNT
Angel Broking
0 Brokerage on Equity Delivery | Rs 20 per order for Intraday‎ and F&O trades
Rating
★★★★★
APPLY NOW
Related Posts – Candlestick pattern